Ground Floor Queen Bed Room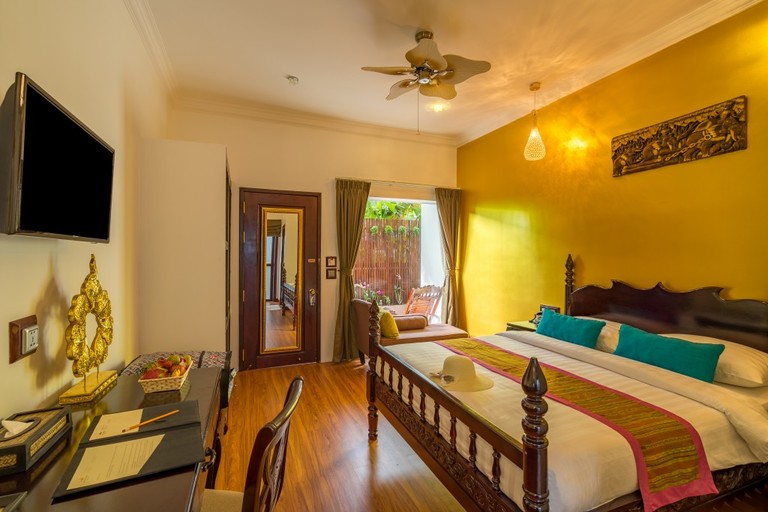 Ground Floor Queen Bed Room is 25 sqm, at the ground floor offering a truly natural light. And bedroom with outside small sitting place are relaxing. Moreover spacious bathroom with rain shower and hand shower facility give you fresh after back from Temple. And specious bedroom is neatly décor by contemporary furnishings, including Myanmar and Khmer Arts, the golden teak color floor, and wide window will feel warm and home away from home ambiance. A bit of nuisance is a noise as it is situated on ground floor.
Our complimentary WIFI network covered throughout the hotel, cozy swimming pool and complimentary breakfast, And complimentary early check in is provided depends on availability.